Reports
The reports page allows you to generate PDF reports from the data you have entered into the application.
Farm reports can be accessed by going to the bottom of the farm page and clicking on the "Reports" button.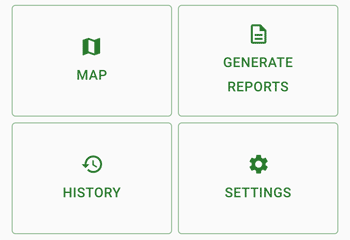 From here, you can then select a report to generate. Each report has their own set of options that need to be filled out before the report can be generated. After filling out the options, click on the "Generate" button to generate the report.
Reports generated PDFs which will open in a new tab. From here, you can print the report or save it to your computer.
New Reports
If there is a report you want to generate that doesn't exist yet, contact us and we can look into adding it.